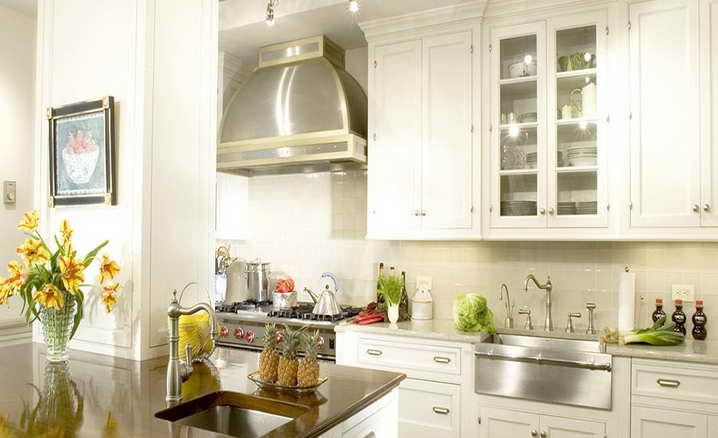 Getting ready to paint your kitchen can be a challenging task, because you need to figure out what color is going to look the best in your home. There are several different ways to test out what color is going to be the best for your kitchen.
The first thing you will need to do is take into consideration your budget and also the condition of the walls in your kitchen. You want them to be free from any type of damage. Also, it is a good idea to contact a top house painter in NJ, because you will want to start getting quotes and estimates.  A house painter in New Jersey will be able to walk you through all of the details that you need to consider as far as painting the kitchen.

Paint Styles
If you are thinking about doing a unique and custom paint job, you will need to get familiar with faux painting ideas.  Here are a few of the faux painting styles that are popular.
Concrete-ing or concrete faux is a paint style that looks great if you are seeking a soft or contemporary look. It also looks nice if your kitchen has lots of lights.
Graining is another type of painting that mimics the look of natural grain in wood. This looks really neat if you are going for a softer brown or tan look for your kitchen.
Strie painting is unique, because it adds a new type of color to your walls making it resemble fabric.  A professional interior house painter in NJ will be able to give you more information about this paint style.
Denim painting is terrific for adding a funky twist to your color, but it also brings out a denim look.  This is awesome if you plan on having a blue kitchen.
Bricking is one of the most popular faux painting methods. It looks amazing in any kitchen, but it adds quite a bit of flair to a French farmhouse type of style. This method of painting resembles brick.
Ragging is another method of painting that looks really great if you have tall ceilings. This is definitely the type of paint job that you will need professional help from. It will require two or three different colors.
Rag-rolling is a method of painting that is completely different than any other look. If you are thinking about doing this type of paint method, a professional is recommended so that you get the right texture. This type of painting is excellent for someone that likes to do something different.
Marbleizing looks great for anyone that is helping to add a new vibrant look that is elegant. You can do this look with several different colors and you will be able to have a really nice looking updated kitchen.
Distressed faux painting also known as "shabby chic" is one of the more popular looks over the last few years. This look can be used throughout your entire home, including your living room.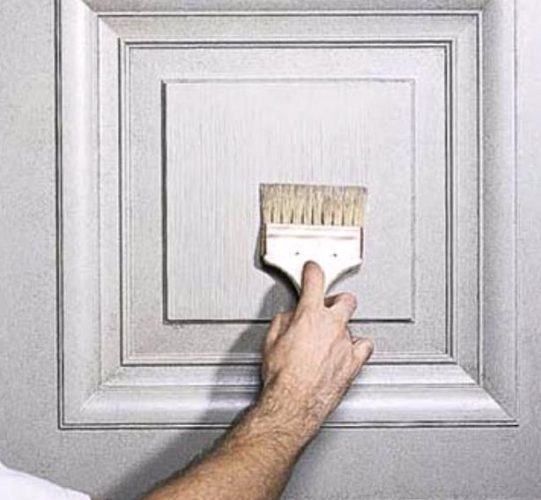 Choosing Your New Paint Color
When it is time to start looking for your new color, you need to think about a few important factors. The most important thing to remember when choosing to paint your kitchen is, whether or not you will be putting your home on the market for sale. If you plan on doing this, then you need to think about a color that is going to be fairly neutral. You do not want to paint your kitchen a bright color and have a potential buyer love your entire home, but hate the color of the kitchen. Yes, the buyer could essentially repaint the kitchen, but some people do not want to do that.  Try to do something that is more neutral, such as white, beige, or go with a light blue or green. Those are fairly conservative.  Here are a few bold colors for your kitchen.
A medium blue and white kitchen – This is a great luck with stainless steel appliances.  It's bold, it has character, and you also can turn your flooring into a fun tile pattern.
A red kitchen can be lots of fun – This is great for homeowners that like the old Coke containers or the old Nestle containers.  You can add accent colors such as white and yellow to really make your kitchen have a fresh country look.
A gray and blue kitchen – You will have lots of options for accessories and this type of coloring works well in different styles of homes.
Turquoise Green is another color you can have lots of fun with. It has a "shabby chic" look, but you also can add different colors to accent. Try a tile back-splash that uses silver, green, blue, and tan to add even more color to your kitchen.
As you can see there are many different colors to choose from. The best thing to do is take your time when you are trying to decide what to go with for a color and always use a professional painter or interior design color consultant so that you get the best results.