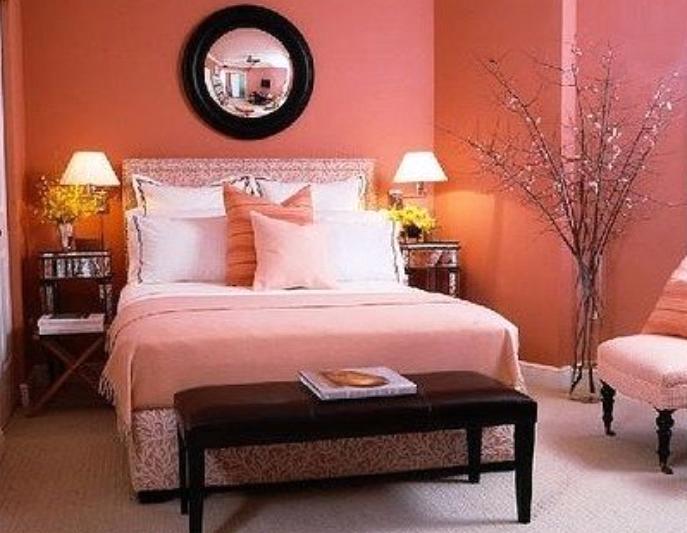 Painting a bedroom for a woman is going to be a very fun project, because there are so many different paint colors to choose from. Before you get started, it is a good idea to write down a list of all of the hobbies of the person that is getting a new room. The reason for doing this is because, if you have a person that enjoys reading books for a hobby, then the preferred colors might be a bit different than a person that enjoys being outdoors and gardening for a hobby. The book reader is going to like more of a neutral color, such as cream.  Whereas, the gardener may prefer a room that is bright and will prefer a color like grass green or something a little bit lighter.  The list is going to help narrow down all of the different colors.

Picking the Color
The next step is going to be going to a paint store to start looking at all of the different colors to choose from. Be sure to bring your list and also it is a good idea to consult with a top house painter in NJ, because you will want to start discussing the size of the room and also the different type of paint that you may want to use. At the paint store you will want samples of all of the colors that you like. Be sure to pick out colors that you may be unsure of, because once you get them home and you put them under natural light, you never know – it may become a color that you really like in your bedroom.
Paint Colors For a Bedroom
Women tend to be drawn to colors that relate to their mood or they prefer colors that will help relax them, because after all a women's bedroom is a place that is supposed to be relaxing and quiet.
-White is going to be one of the top colors for the simple reason that it is so versatile. Painting walls white means the accessories can be a wide variety of different things, such as furnishings, paintings, tables, bookcases, and even adding a unique piece of furniture such as a custom chair.  White will work well with anything and all of the bedding can be an exciting print or a very bold and dramatic color. This is also great if you plan on putting your house for sale in the future, white walls is a color that most buyers are not going to be offended by.
-Maroons and dark oranges have become a very popular and trendy color in a women's bedroom.  The reason for this: all of the accessories can be a wild variety of colors. With a maroon or dark orange wall, the color scheme for accessories can be reds, pinks, yellows, whites, and you can even get some salmon colors into the mix.  The bedroom coloring is very exciting and it will pack a whole new level of flair.  Also, wicker furniture looks great with this type of paint color.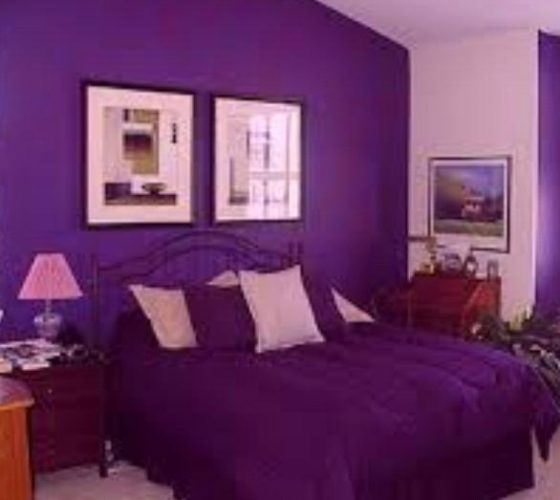 -Pink and purple paint colors have grown dramatically in terms of popularity, because these two colors are so calming and relaxing. For anyone that loves the color of lavender, purple and pink are going to work really well together. The nice thing about the two colors is all of the different options to choose from after the room has been painted. It is easy to find bedding that will look great together, plus window treatments are also going to look very soft and the overall color of the room is going to be smooth. An interior house painter in NJ can advise on which shades of pink and purple are the most popular, so you are sure to get the best results.
-Turquoise is another color that has gained quite a bit of popularity in the few years. This is a vibrant color and it really opens up a room. Most people do not paint their entire bedroom turquoise, but leave the main and largest wall turquoise and then the remaining walls are painted a bright white. That evens the balance of this bold color and it really makes the room stand out. You can do all sorts of things with accessories and the bed can have a nice bold print for a comforter.
These are the top colors for painting a women's bedroom. They all look amazing, plus these colors all have their own unique style that makes them perfect for a woman looking to add a new pizzazz for a bedroom.  Be sure to use a professional painter and everything will turn out looking the way you want it too.