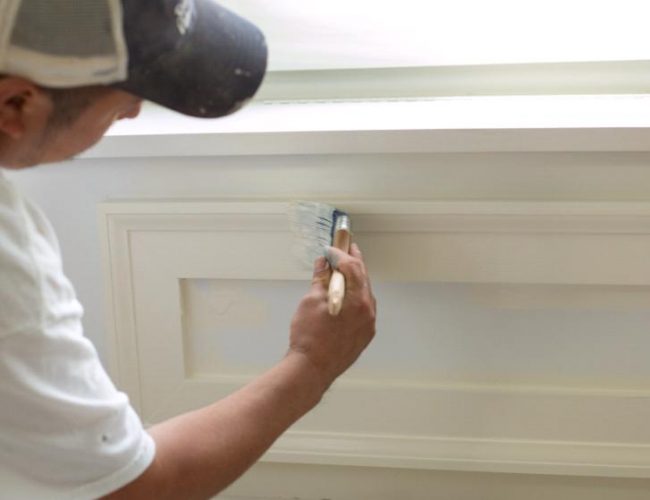 Using a professional painting contractor takes the stress out of painting your home. But finding the right one is an important decision that requires careful consideration. Painting is one of the more popular home improvement projects homeowners like to undertake. Whatever the scope of the project, hiring a professional contractor will save a lot of time and effort in the long run.
Here are some tips when hiring a professional for a painting project:
Ask Around and Check Online
One of the better ways ways to find a quality painting contractor is to get referrals from family, friends, and neighbors who have had good experiences with painting contractors in your local area. You can also get reviews and testimonials from the web (do they have any reviews from credential organizations?).
Get Estimates from at Least Three Painting Contractors
When you receive estimates from painting contractors, they should be (roughly) within the same range. If estimates differ widely from one another, check why, ask the highest and the lowest (some may cut corner, others may have additional charge for quality material).
Interview Each Candidate
Questions to ask the contractors:
How long have you been in business?
Do you have insurance and bonding? (This helps determine whether your contractor and any hired workers are insured for injury and liability.)
Do you have the proper/required licenses? (This varies by state, and some states may not require licensing.)
Can you provide references?
Are you a member of any national or local painting contractors' associations?
Do you subcontract your work or perform it yourself?
Do you offer written guarantees of your work?
What products do you use?
Check References
Be sure to get at least three references from past customers and speak to them directly. If possible, visit references to evaluate the painter's work in person and to see how well it has held up over time.
Review the Contract
Once you've settled on a contractor, ask for a written contract and review it carefully. As a consumer, you have the right to ask detailed questions about any issues you need clarified. In particular, be sure to verify the following:
What exactly is being painted (house, trim, walls, molding, etc.)
Details on preparation and cleanup
Paint colors for each area to be painted
How the contractor will protect plants, patios, furniture, or other items
How much time the project will take, from start to finish
When and how the contractor will be paid
Additional Tips
Knowledge
Can the contractor make recommendations on what materials will work best for your project? A professional keeps up with the latest products and techniques. They will have suggestions for colors and finishes and be knowledgeable about the latest trends. Experience counts.
Guarantee
Does you contractor offer any? Besides the guarantee offered on the products by the paint manufacturers, most reputable painting contractors will offer a warranty on the application/preparation process. If so, you should expect a written one.
References
– Angies List How to hire the right painting contractor
– Benjamin Moore How to Find and Hire the Right Painting Contractor