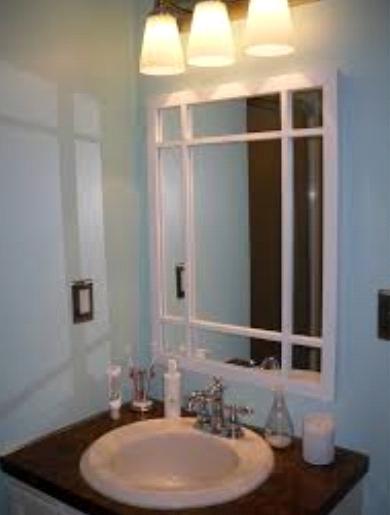 Looking for a new way to transform a master bathroom? Try a new paint color for a cozier, more traditional feel. Traditional bathroom colors are timeless and are a quick way to create a serene, inviting bathroom oasis. Choosing one of these colors is a good starting point for any bathroom redesign. No matter the mood being sought, both warm and cool colors can create the perfect ambiance. For the next bathroom design project contact a house painter in Summit or try one of these great interior paint ideas for a new look today. Read on for a quick dose of color inspiration.
Warm & Inviting
The right bathroom paint color can create balance within the room for a relaxing, tranquil feel. Warmer hues tend to open up the space for a sophisticated look. Colors such as warm browns, tans or beiges are timeless alternatives to brighter hues. Romantic pinks and corals lend a softness to the room and work very well for smaller bathrooms. Muted yellows and creamy whites are also very friendly without being overly bright. Even off-white shades can provide a stunning backdrop for a calming bathroom atmosphere. The warm undertones of these colors provide the flexibility to accommodate any home, no matter the home owner's personal style.
Cool & Relaxing
A general rule of thumb for bathroom interior paint is to choose lighter colors. These colors will naturally brighten the space and allow for more natural light to flow. This is especially true for lighter shades of yellow which soften the room and create a retreat-like experience. Other soothing colors include light blues which are a very popular choice for traditional bathrooms. Blue is known for invoking feelings of peacefulness, calm and serenity. These Zen-inspired shades are refreshing in soft aqua and sea foams. Also, blues with slight hints of grays or greens are also perfect for bathrooms. These colors are trendy and look great when matched with dark woods and other metal fixtures.
Deep & Dramatic
Bathroom colors can invoke other feelings and modes as well. Darker colors, when used in traditional bathrooms can create intensity, drama and glamour. Darker paint colors elude to a sense of mystery. They provide a classic look without being too dark or harsh depending on the other décor within the room. Deep chocolate browns, navy's, burgundies and ash grays all look stunning when incorporated in bathrooms. These colors look incredible when paired with crisp, white towels, trim and crown molding. Darker color is a gorgeous way to enhance a bathroom for a traditional look. For peace of mind when considering a new paint color, contact a house painter in Summit who can provide insight into the right color choice for the next interior paint project.
Traditional White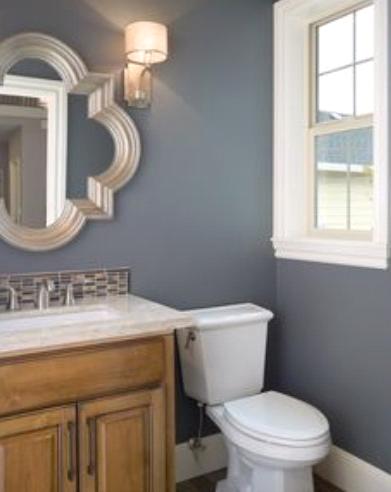 Classic white is a traditional color that withstands the test of time. White is a lovely color that accentuates and accommodates any décor. White paint is a clean, crisp and cool color that can be paired with any other accent color for a beautiful interior space. Pure white is far from boring. It is a very stylish paint color for any bathroom, especially when it is matched with colorful tiles, cabinetry, finishes, artwork and other interior accessories. White walls are a great foundation for any bathroom interior, instantly creating a spa-like feel. Other tints of white paint include ivories and off-whites that also work very well as traditional bathroom colors. White paint offers simplicity, natural brightness and is very stylish in matte finishes.
While many of these colors are traditional favorites, there really are no restrictions when it comes to choosing the perfect paint color. Personal preference is the key to choosing the most appropriate color for the bathroom. Traditional bathroom colors can range from soft, relaxing shades to rich, darker hues. Even classic white remains a go-to color staple, revealing the endless paint possibilities that exist. Choosing the right paint color for a traditional bathroom is easy. No matter the color chosen, these fail-proof options will sure to be pleasers. Whether the objective is to create a serene, calming ambiance or a bold, dramatic vibe there is a paint color option available for every taste. For the best guidance on choosing the perfect bathroom paint color for a traditional look contact a painting consultant today.