Many homes are built with spaces that consist of oddly shaped corners, nooks and crannies that can be quite cumbersome to decorate. Exasperated homeowners often leave these spaces unused, never taking advantage of the full potential of these areas. However, there is good news. These spaces do not have to go to waste. Just ask a professional painting contractor in Summit who can attest to the benefits of updating these spaces with a fresh coat of paint. In fact, the right paint color can bring out the best in these unused areas of the home, making the space more attractive and functional. Here are a few suggestions on the best ways to use paint to bring these areas to life. If you have additional questions about painting the interior of your home contact a top house painter in Summit NJ today.
White Paint
Nooks and crannies of homes often come equipped with odd angles, low ceilings, and other hard-to-design elements. These spaces can feel small and cramped if they are not painted in an attractive paint color. Despite these pitfalls, homeowners are finding that the right shade of paint color can make these areas of the home stand out, transforming the space into something amazing. This is where white paint comes into play. White paint can make these spaces appear much larger than what they really are. This is because white paint opens up spaces, creating an airy atmosphere. White paint is a go-to color option that is a favorite of many homeowners because it is a great way to disguise an oddly shaped space so that it blends in with the rest of the décor. What's more is that white reflects natural and artificial light making the space appear much larger than what it is. This lack of color can create a space that is both harmonious and relaxing.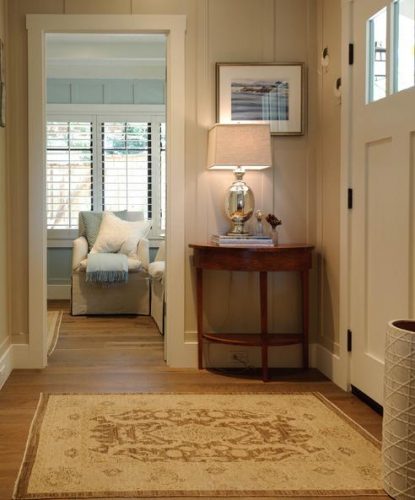 Neutrals
Another great option to consider when painting nooks and crannies is the use of neutral paints. For homeowners who want these spaces to stand out a little more, a subdued neutral color may be the answer. Neutrals such as pastels and warm browns or beiges are excellent options for these areas as they provide just a hint of color to draw the eye towards the space without making the space too obtrusive. Colors such as warm grey, sky blue and other pastels make the unique design elements of the space stand out, adding depth and dimension to the space, often accentuating the space's unique features including unusual lines and angles. A painting contractor in Summit can provide expert advice regarding the perfect neutral color for nooks and crannies to go along with the home's overall design.
Bolds
Bold, saturated colors are acceptable for small unused spaces because they can make these areas the focal point of the room. For the bold homeowner who wants to highlight the unique qualities of the home, a brighter color may be the best option. Intense colors such as turquoise, red and sunny yellow will make the space pop. These bright colors will turn the space into a fun area of the home, creating a conversational piece that contrasts with the rest of the area. Brightly colored paint also helps to trick the eye into thinking the space is much larger than what it truly is. Therefore, the key to using bright colors is to balance these colors with other elements within the space so the hue is not overpowering. Bold colors are good for creating contrast for visual perception that draws the eyes towards the space so it is important to create equilibrium between the nook or cranny and the rest of the space.
A fresh coat of paint can give an awkward nook, cranny or corner space personality. From white paint to neutrals to bold colors, paint can be a great way to spruce up an oddly built area of the home. These areas can be painted in almost any color imaginable and the right color choice can help to create visual appeal within the home, addressing design challenges and giving the homeowner peace of mind. A professional painting contractor in Summit can help to plan the best color scheme to accommodate the home. From choosing the best paint color to discussing the unique design needs of the space, a professional can help. Contact a painting contractor in Summit today to learn more about how to choose the best colors for nooks and crannies.