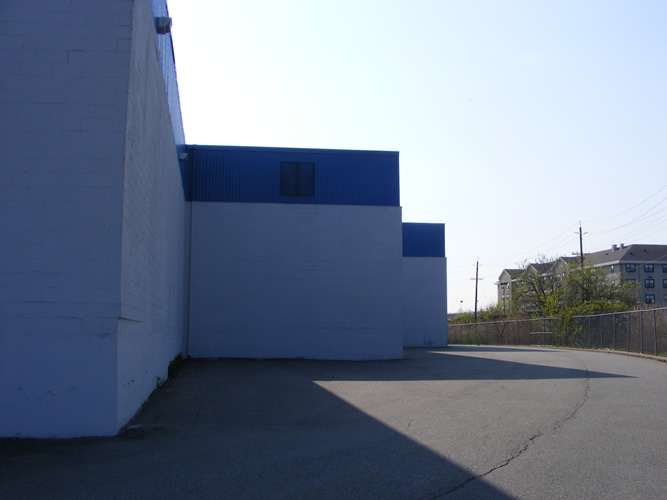 A warehouse is a storage space used by manufacturers, importers, transporters, wholesalers and business men to store goods while they are in transit or while they are awaiting distribution to the end users. One would wonder, why the need to paint the warehouse? Warehouses are long term facilities expected to serve for decades as such, painting is one of the modes of preservation that can be done to extend the life span of the building.
Painting a warehouse is not a walk in the park. Some people feel this can be done themselves, however, we do not recommend it as it is a commercial building requiring lots of skills and dexterity. Hiring an experienced professional in NJ and NY is always better when it comes to warehouse painting as they know what is to be done since they are experienced in this regard.
Reason for painting The Warehouse
There are several reasons for painting a warehouse in New Jersey and other locations. Top of the list is preservation. Your warehouse needs to be preserved from the harsh effect of the elements of nature. This would make it last longer, withstanding decay. The second reason for painting your warehouse is aesthetics. The environment impacts our attitude of work in so many ways. When an employee walks into a warehouse and sees the place is neat and clean, he or she would be motivated to work. Alternatively, if the place is cluttered with rusted walls and posters hanging off the walls, there certainly would be a disconnection between the worker and his work place.
Should I do it Myself or Hire a Professional?
Painting a warehouse is not an ordinary job in NJ, NY or any other location. It requires some level of expertise. However, this would depend on the size of the warehouse. For warehouses that are about the size of the domestic home, you may be able do it yourself as all you would need would be spray equipment and brushes. This could be likened to painting your home as the warehouse in this case is a small house with lots of storage spaces therein.
What happens when you have a large warehouse with several layers of storage space? You will need to hire a professional. This would require the use of scaffolds, ladder and safety equipment to get the job done. This is not a domestic application as you do not have the skills. In this case, it is safer to hire a professional. For large warehouses, you need to hire those who are experienced in this art.
What do you expect when you are painting a warehouse?
It would be difficult to move all items in the warehouse outside since they are bulky. If you hired professional NJ painters, they may also be able to help with this issue or move them to the center of the warehouse and cover them with a drop cloth before commencing. Prior to commencing the paint job, the floor should be lined with drop cloth to absorb any paint that might drop on the floor. Painters tape would also be used to cover areas where paint will not be applied like the switches and rails. As you can see, there is a lot to be done hence the need to hire a professional.
The next thing to be done is to scrape the wall, removing old faded paints. Grease should also be cleansed from the surfaces to prevent dirt from adhering to them. Before applying the actual paint, the surface would have to be smoothened by using an abrasive paper and then dusting it off immediately to prevent paint from sticking to this surface. If this is not done, the end result is a poor finish.
Importance of a NJ professional warehouse painter
There are a lot of preparations with respect to painting a warehouse which are known to only a professional. To achieve the best result, the warehouse needs to be washed and cleaned. If you want to do this yourself, you will surely omit this step, but this is very important because it provides a smooth surface for the smooth application of paint. When painting, special coats that can withstand the bad weather is used so your warehouse can stand up against the elements.
After the finished coat, anti-rust coatings are applied to lengthen the life of the warehouse. For the roof, this is the most difficult as there is the need for hydraulic lifts to access these heights and the use of durable weather resistant paints for an excellent job. For the floors, flat decks, pavements and drive ways, there are special paints for these. A professional painter knows what to use and where to use it.
Painting the floor of a warehouse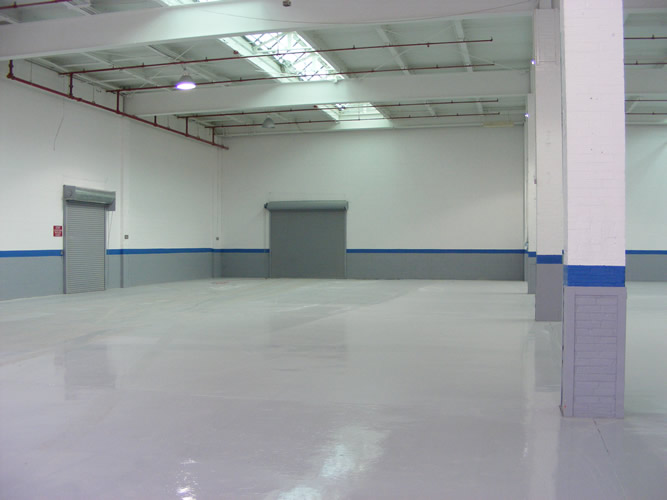 The job of painting a warehouse in NJ includes painting the floor.
Different colors are used as these are codes as to where certain types of equipment or goods are kept. You will need a professional to get this done as this could be very tricky.
*** For isles where forklifts would travel, lines of yellow and diagonal black are used to represent this.
*** For hazardous areas where electrical and chemical materials are kept, professionals make use of white and red colors. These colur codes will alert employees to be cautious when they are in such areas.
*** For general storage areas, the floor color would be white and black drawn in stripes.
It is obvious that from the above, it is recommended that you hire an expert to paint your warehouse as there are certain intricacies that are involved in this art.
Warehouse Painting – Service Area
We offer industrial warehouse painting in the New Jersey and New York area. Our teams located throughout NJ and we offer professional painting services to warehouse in Morris County, Essex County, Hudson County, Passaic County, Somerset County, Sussex County, Bergen County, Middlesex County, Union County, Monmouth County, Camden County, Mercer County, Hunterdon County and all other NJ communities. We service all NJ cities and towns including Rutherford, Cranbury, Fairfield, New Brunswick, N. Brunswick, Mantua and other industrial area.