Professional Painting Contractor for New Jersey Colleges and Universities
Is your college or university in need of a touch up? Do you have multiple buildings that are peeling or cracking? Would you like someone to come out and assess the condition of your classrooms or dormitories? If so, Worry Free Painting would be happy to come out and give you an estimate free of charge.
Three Decades of Experience
At Worry Free Painting, we bring over three decades of experience to the process of preparing and painting school buildings and campuses.
Our highly-trained crews are well aware of the various needs of faculty and students and are sensitive to how a major project could affect them. Consequently, we work around class and staff schedules to minimize disruption.
We go the extra mile to ensure that no part of your operation is adversely impacted by our presence. For instance, we do not charge premium rates for after-hours work, and we have no problems working alongside other trades. Also, our workmen are trained and equipped to operate scissor lifts, cranes, or other machinery necessary for high-rises or other tall structures.
School Buildings and Dormitories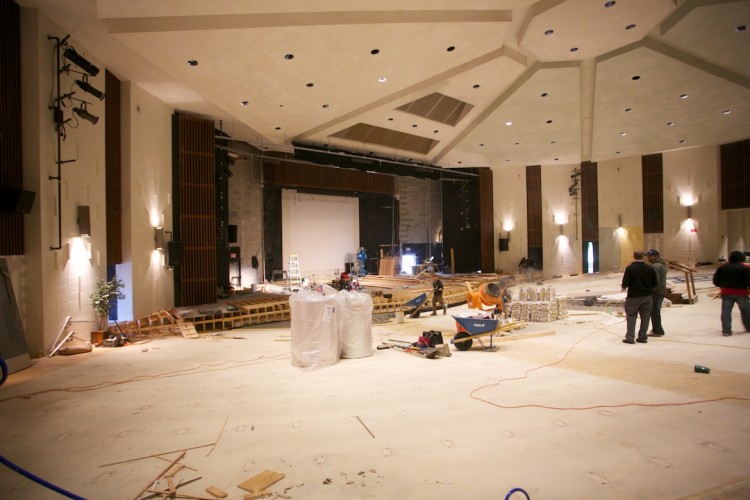 Our expertise enables us to accommodate both the heavy use and the preservation needs of campus buildings and dormitories while simultaneously extending the lifetime of your structures.
For example, recent university projects include painting libraries as well as washing, scraping, and painting faculty homes. In addition, we have sanded, caulked, and painted student condos to give them a refresh.
Do It Right the First Time
We do the job right the first time, so that you never experience the problems and additional costs of shoddy workmanship. Consequently, we spend time scraping walls, stripping old paint, and cleansing surfaces before applying any paint. We know how important cleaning and preparation are to the finished product.
For this reason, we offer our famous Worry-Free Guarantee of five years on materials and labor. If we weren't there to do it right the first time, we will make sure the job gets done right this time around.
Because we have nothing to hide, we also offer a FREE Compliance Checklist, which enables you to evaluate your contractor according to appropriate industry standards.
Counties We Service
Within New Jersey, we service the following counties and surrounding areas: Bergen, Camden, Essex, Hudson, Mercer, Middlesex, and Morris.
If you are a university or a college located within the above counties and would like more information or a FREE estimate, please call us at: 973-239-6002 or 201-666-3712 or enter your details on the Contact page and someone will get back to you shortly