DIY Painting job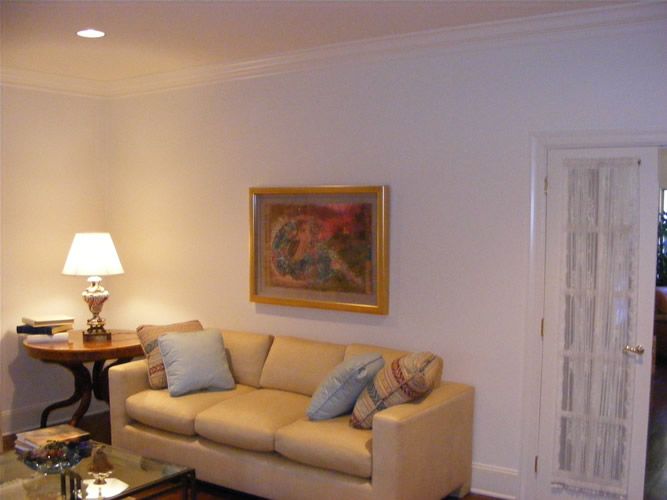 Before you start painting
Don't Use A Thumbnail Paint Swatch!
Get yourself some paint colors that you really love – even a smaller quantity will do – and some foam core. Foam core acts like a wall that has primer on it. Paint the foam core with one or two coats on it and hang it on the walls of your house. This will help you to see firsthand how the light/dark plays off of it, how well it goes with your furniture, and if you could really live with the color!
Figure Out How Many Cans You Need
Before you buy ANY paint make sure that you actually take the time to figure out how much paint you will need. There are a lot of different paint calculators out there. Here are a few you might want to consider using:
https://www.lowes.com/cd_Paint+Calculator_1352225126183_
https://www.sherwin-williams.com/homeowners/color/color-selection-tools/paint-calculator/
https://www.benjaminmoore.com/en-us/for-your-home/paint-calculator
Overall, it's said that one gallon covers about 400 square feet. Definitely something to think about.
Invest In Good Quality Paint
Cheap paint just isn't worth it. It's cheap, but you are going to need three times as much and chances are it's not going to last as long as the good paint. The better quality paint is well worth it as are those known quality brands; Glidden, Behr, Ben Moore, etc., are all great paint brands.
Always Prep
To allow paint to adhere to a surface, it has to be clean. Make sure that you use putty to fill in any holes, clean the surface with a wet rag, let it dry, add primer, let that dry, etc. You also need to consider laying down some tarps, removing furniture from the space, and getting all the tools you could or would need to paint: paint, brushes, rollers, edgers, tarps, painter's tape, paint trays, ladders etc.
Know Your Tools
Your brush: You should purchase a few good quality brushes, and the type does matter. The bristles on the brush should be tapered, split and arranged into various lengths. Synthetic bristles work quite well, so it's okay if you want to purchase these. You will want to make sure that you get one or two for angled sashes, one or two for trim and one or two for ceilings and walls.
– Rollers: In this case, size does matter. When you get rollers, you should be getting different sizes, such as small rollers for wainscoting, 14- and 18-inch rollers for the main walls and ceilings.
Hopefully, these tips will help you do-it-yourself but sometimes you may need a painting contractor to do the professional job.