Every home has special features that make it stand out from neighboring houses. From top quality siding to embellished windows and shutters, these features can be enhanced with unique exterior paint color schemes that can bring out the charm of the home. An updated exterior paint project can really leave a lasting impression on the home. An experienced house painter can enhance each of these accents to create the home of a customer's dreams. Read on to learn how top house painters are making a huge impact on local homes with the creative use of exterior paint.
The Right Painting Contractor
Begin the painting project by consulting with an experienced exterior painting contractor. A painting contractor who is credentialed and experienced can help the homeowner decide on paint colors, brands and other design styles to bring out the best in their home. A professional painter will be fully committed to preserving the quality of the home. For instance, they will have knowledge regarding the best exterior grade paints on the market that can protect the home from the elements. With the right professional painter, a beautifully painted dream home is possible and the right painter will be dedicated to bringing the home owner's dreams to reality.
Color Schemes
Many homeowners want to enhance the look of their home's exterior for many reasons. Most homes are already painted when the homeowners purchase them so they may want to upgrade the look of the home to match their personal preferences. What better way to upgrade the home's façade than with a customized color combination? New paint colors cannot only increase the resale value of the home but they can bring enjoyment to the homeowner for many years to come. An experienced exterior painter can help with the process of choosing the right palette for the home's style and layout. A qualified painting contractor can help in selecting the best color options to fit the needs of the homeowner and within their budget. Most exterior paint jobs last for about 10 years, so an exterior home painting project is a huge commitment. Bring out the natural beauty of the home with robust color options and combinations that will make the home the talk of the town.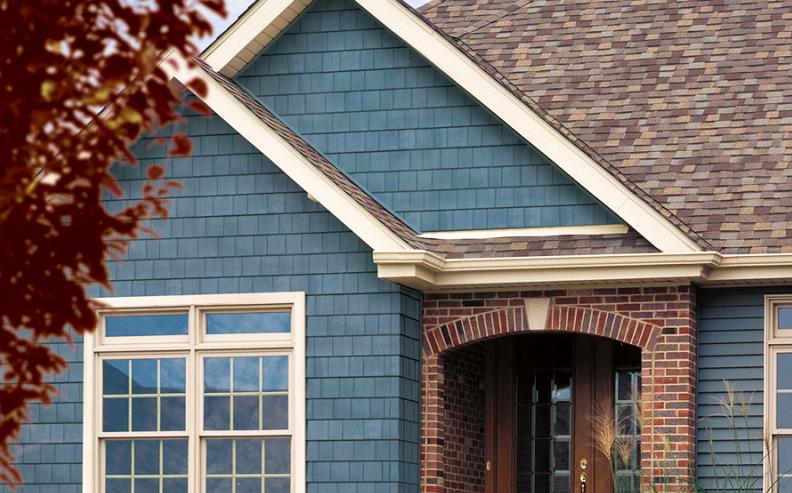 Siding
Updated siding is a great way to bring out a home's personality. What's more is that siding can be painted in any color for instant customization. The right exterior siding color can add instant beauty to the home, creating massive curb appeal. For example, aluminum and vinyl siding are very popular materials and they are virtually maintenance free. Wood siding can also be painted in any color and the options are almost endless as to how creative the homeowner can be when choosing exterior paints. For a professional finish and stunning results, many homeowners are turning to top house painters in their local service areas for their expertise.
Shutters, Windows & Door Trim
The appearance of a home can be drastically improved by painting accent areas such as shutters, windows and door trim. The fine details included on shutters make them a great area for enhancing the home with new paint colors. Shutters come in various styles and are an excellent way to use accent paint colors on the home. Many homeowners choose complimentary colors to go along with the main color of their home when painting shutters. Painting shutter panels is a fun way to transform a home from shabby to superb. Trim on windows and doors is another area of the home's exterior where color combinations can bring the home to life. These additional areas can create depth and texture when painted in a complimentary color. A well-designed exterior will combine all of these architectural elements with various colors for a polished home improvement project.
Keep the following ideas in mind when painting a home's exterior. Taking care of a home is a huge investment and one of the easiest ways to achieve a return on this investment is to add a fresh coat of paint to the home's exterior. Choose a top house painter who is committed to completing the job with attention to detail, professionalism and excellence. The best house painter for the job will be experienced with industry best practices and will be able to demonstrate the quality of their work through expert level workmanship. For additional information regarding exterior painting, contact a top house painter today who can answer questions, perform a seamless paint job and provide an excellent customer experience to match.