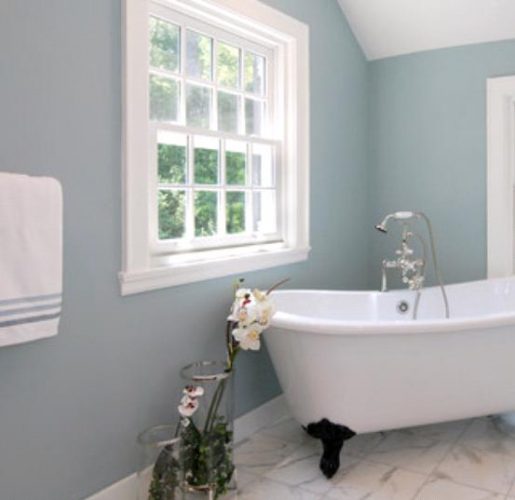 Deciding on remodeling a home's bathroom can be a very exciting task. From choosing new fixtures to new flooring to new cabinetry, a bathroom remodel can turn a homeowner's dreams into reality. Still, when considering such a project, the right contractor must be in place to get the job done to professional standards. When considering who to hire to complete this home improvement project, it is important to take care in picking the right contractor from the very beginning. While making this decision may seem daunting initially, this does not have to be the case. Here are some helpful tips on how to choose a bathroom remodeling contractor for the most successful project.
Finding the Right Contractor
Judging who is the best person to perform the project will take some effort but there are a few suggestions homeowners can follow when it comes to achieving the best outcomes on their bathroom renovation project. To ensure the right contractor is chosen consider the following:
Hiring an experienced contractor is important. Consider how long they have been in business and even more specifically, how many years of direct bathroom remodeling experience they have.
Fully Licensed & Insured. The contractor should also be fully insured and licensed. Each state has different requirements regarding the legal documentation required to perform work as a contractor in that state. Follow-up and request proof of licensure and insurance to verify the contractor can legally perform the work they are promising. General liability insurance is important because if something were to go wrong during the course of the project, the proper protections will be in place.
Better Business Bureau (BBB) Grade. Additionally, check with the Better Business Bureau to review the contractor's grade. It is not a requirement for companies to register with the BBB but this service is important because any customer can report a complaint against companies they have had disputes with. Take a close look at both the contractor's grade and the number of disputes they have listed to determine if this contractor is the right provider to handle the renovation project.
A reputable contractor will also have plenty of recent references. When contacting a contractor for the first time pay close attention to their willingness to provide references. Are they open to do so or are they hesitant? Ask the contractor for at least 3-5 references and call them directly to gather their personal opinions regarding the contractor.
Other Considerations
In addition to these basics, here are few additional considerations when making the decision on the best bathroom remodeling contractor for a renovation project:
Also, consider if the contractor is a member of any professional trade organizations or local builder's associations. Professional memberships are a good indication that the contractor is staying up-to-date on trends and industry changes. Such forms of involvement and education will significantly raise their level of professionalism. For instance, such groups will teach them codes of ethics and will bring value to the homeowner in their delivery of a completed project, according to the homeowner's specifications.
Before & After Pictures. Another great way to determine a contractor's level of expertise is to request before and after pictures or videos of their work. The contractor should have a portfolio of work that displays their best projects both before and after the renovation. Additionally, when searching for the perfect contractor do not be afraid to request visits to real work sites (ones that are in progress or ones that have recently been completed) to see their work first hand.
Consider Value Over Price. Price should not be the sole reason why a contractor is chosen. Choosing a lower priced contractor who does not have the necessary experience or credentials could turn a renovation project's budget upside down. If a contractor is top-quality—they are experienced, educated, and fully licensed and insured—their services will be priced competitively. Many homeowners have had renovation nightmares after they chose a cheaper contractor who completed substandard work. They then had to hire a more expensive contractor to come and fix the problem. This scenario can be avoided by choosing a contractor based on the value and quality of their work instead of their price tag.
A Written Contract. Lastly, make sure a written contract is in place before any work begins. A contract should include the time frame of the remodel, the cost, an itemized list of materials and products, and it should lay out the entire scope of the project.
All in all, use good judgment when hiring a contractor. An experienced and reputable bathroom renovation contractor will keep the project on time, within budget and completed with the highest standards of quality control. To find a bathroom remodeling contractor near you contact a remodeling specialist today who can assist in finding the right contractor for a dream bathroom renovation come true.