Aluminum Siding Painters NJ
The key to painting aluminum siding is preparation and priming. All of the chalkiness must be power washed and scrubbed off, and any dents and hols must be repaired. For professional aluminum siding painting and before applying primer, the surface must be clean and dry.
Professional Preparation
- Power wash entire siding for full cleaning
- Repair of dents and holes
- 100% latex
- Cheaper than vinyl siding
- Painting instead of replacing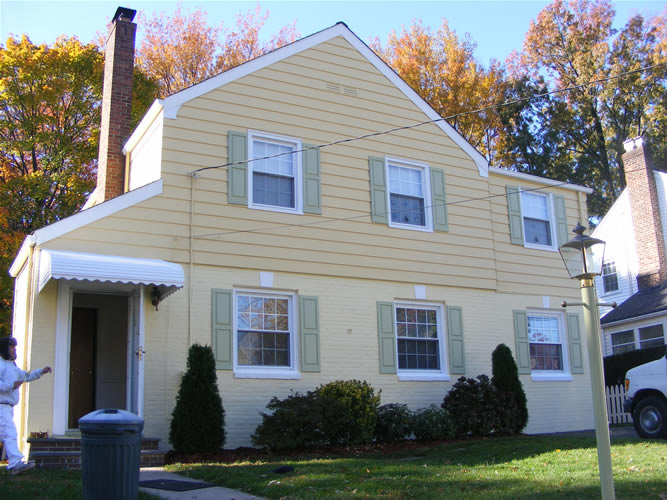 Looking for the best aluminum painting contractors near you? Worry Free Painting is a professional siding painting contractor for residential and commercial properties. We offer painting services to homeowners in Northern and Central New Jersey including Essex, Union, Bergen, Morris, Passaic, Hudson, Somerset County and all surrounding towns and cities. Call today for a free quote 201-666-3712.